Quality since 1951 selling blasting abrasives, parts and equipment from coast to coast. We are ISO Registered.
Today, the company has grown to include a diverse line of products:
Blast Cleaning Abrasives
Equipment and Replacement Parts
Primary and Secondary Aluminum Ingot
Aluminum and Copper Master Alloys
Pure Metals
Our field sales team, backed by experienced inside staff, actively cover the Eastern United States, including Florida and portions of the Southern states. With warehouses in Cleveland and Tampa as well as direct-ship capabilities from our suppliers, we provide on-time delivery, regardless of your location.
While our efforts historically revolved around providing loose abrasives and replacement parts, today, equipment for blast cleaning and finishing is an integral part of our product line. Inspection service of your finishing equipment is available as well.
Contact N.T. Ruddock for the quality, caring service that has allowed us to grow into the full-service supplier that we are today.
N.T. Ruddock provides abrasives expertise in products and services that include an extensive abrasive selection, equipment evaluation and maintenance, and strategies for tracking your blasting costs and reducing your abrasive consumption.
We also supply a wide variety of scrap metals, master alloys, quartz in a variety of colors, ingot, parts and equipment.
Located in Cleveland, Ohio, we service customers across the country.
Our friendly professionals and sales team are here to help with all your blasting and related needs!
ISO 9001:2015 Certified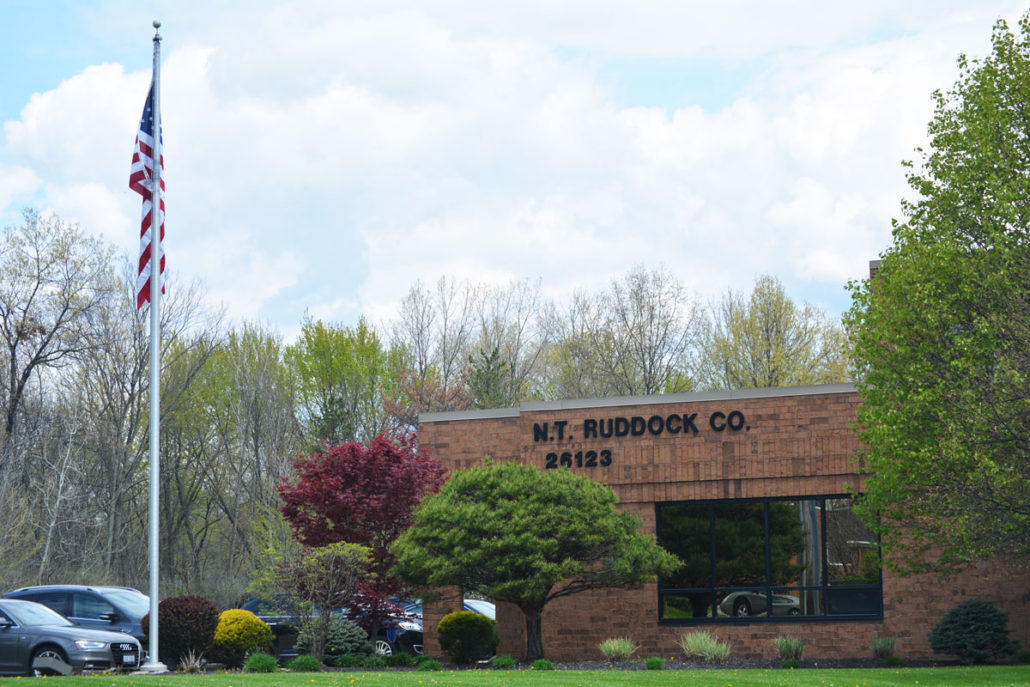 Sandblasting is what N.T. Ruddock is all about. Besides being one of the most knowledgeable sources in the industry we consider ourselves one of the top sand blasting pro/expert s in the industry. We are the source for abrasives, OSHA safety equipment, sandblast pots and all the products you need to do metal finishing, powder coatings and surface preparation to Mil spec. Brands we stock are Clemco Industries, Schmidt Abrasive Blasting Equipment, Western Technology, Empire Abrasive Equipment, Kennametal, Blast-It-All and Bullard products.
N.T. Ruddock carries all the abrasives like garnet, aluminum oxide, glass bead and recycled glass. These products are really popular for preparing steel and concrete for finishing. It is important that you prepare the surface for coatings to fight corrosion.
We sell custom made Blast rooms by Clemco also custom sandblasting units like wet blast vapor abrasive equipment. The Clemco blast rooms need to be engineered with dust collection, filters, blast lights and other sandblasting accessories. We don't just do the big projects we also service what we sell. We have available for immediate shipment sandblast hose, parts like couplers, nozzles, and blast cabinet parts. If you use low cost slags to high cost glass bead you can count on Sandblasting Materials to get you sandblasting or keep your sandblasting operation running.